Adult Add Adhd coaching  
The primary focus of adult Add ADHD coaching is to help you overcome challenges and blaze a path toward personal and professional success. Professionals in this field provide support, guidance and information that very often proves critical in helping people achieve their goals.
-------------------------------------------
Free program - Five ways to flourish with Adult Add/Adhd
Jan. 7th 2015 on Wed. at 6:30 PM 
Brighton Memorial library near Rochester, NY 
reserve your spot by calling 784-5300 ext 2 
Presented by Ron Mitchell Add/Adhd coach 
Ron has been doing ADHD Coaching for more than 5 years. 
He has many hours of professional coaching training . 
Also, he has 30 plus years experience in the helping professions.
--------------------------------------------------------------------
Do you procrastinate?

Do you find it hard to motivate yourself?

Are you an adult dealing with Add/ADHD symptoms such as attention challenges, time management and organization issues which keep you from completing home, work or college projects?
You can learn to motivate yourself!
It is possible to improve your focus so you can accomplish your goals!
You can deal with challenges like time management and organization issues!
At times, do you feel overwhelmed with your responsibilities?
Are you sick and tired of under achieving?

Do you have lots of negative thoughts about yourself?
Would you like to learn more ways of dealing with your challenges while gaining coping tools that can help you realize your goals?
If any of these relate to you then you have come to the right website.
You can successfully deal with these challenges and more in your life.
It is possible to get more of your projects done.
You can utilize personalized techniques to help manage your symptoms.
You can have a more balanced life and enjoy every benefit that goes along with it.
Your self confidence and self esteem can soar.
You can look upon yourself and adult life with more optimism and change those negative thoughts to more positive ones.
You will be able to conquer feelings of being overwhelmed and enjoy living life much more.
Enjoy the experience of reaching a level of success you thought previously, unattainable while learning to effectively manage and balance your personal time, relationships and professional pursuits.
I'm Ron Mitchell, professional life coach and I would be glad to assist, support and train you in ways to counter your issues thru Adult Add Adhd coaching.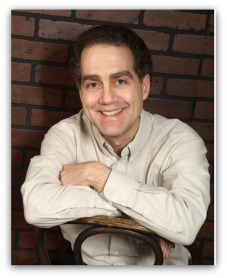 ">
Together, we can put together plans of action to attain what is important to you.  You can have a happier, more balanced and fulfilling life.   
I offer a free complimentary telephone coaching session to anyone who requests a session.
I am also offering Cogmed Working Memory training. This training can help you improve your Working Memory. 


Add in Adults can be challenging but it's manageable
Working memory Training
An Adult Add Coach can help you learn ways to conquer your Add/Adhd symptoms like difficulties with organization and time management.
This article points out some of the different ways you can get adult ADHD help
Need more balance in your life? Check out my other website on balanced life coaching.
Subscribe to ezine (newsletter) of Adult add adhd coaching website
Contact Ron Mitchell, Life Coach in Rochester, New York
Be sure to ask for a free complimentary coaching session-Nothing to lose and much to gain
This blog alerts you when articles have been added or updated on this adult add Adhd coaching website.
Helpful online resources may be beneficial information for some living with ADD/ADHD.